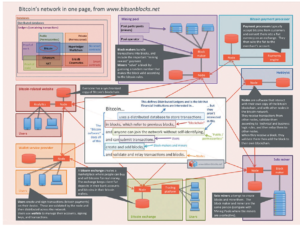 Putting this all together, we can see that the Bitcoin ecosystem consists of
parties who perform different roles. Miners and bookkeepers focus on
building and maintaining the blockchain itself. Wallets make it easy for
people to use cryptocurrencies. Exchanges and cryptocurrency payment
processors bridge between the fiat and crypto worlds.