If you exchange digital currency and it is important for you to do it with the
lowest fees, you will have to resort to services of digital currency exchanges
(DCEs).
There is also the possibility of a live exchange in person, but this option is not
safe. There have been a lot of cases when a person has met up with another
person to exchange Bitcoin but then gets beaten up and robbed. This risk can be
minimized by using only the most popular DCEs, (the ones with the best
reputations). You can find more information on the internet about the most
reliable DCEs.
If you still prefer to take the plunge and try your luck in a physical, digital
currency exchange, you should know that even stolen money can be tracked. A
person who changes money for you usually has his or her wallet installed to a
mobile phone. When he or she transfers a specific amount of Bitcoin to your
wallet, you can immediately go to the Blockchain.info site and check whether
the transaction has really been executed.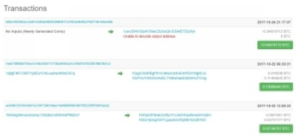 You already know that all transactions in the Blockchain network are open so
that you can track them. To do this, enter the number of your transaction on the
phone and wait for it to be processed. Once it is processed, you can be 99% sure
that the money is in your wallet.
WHERE CAN YOU FIND SAFE AND RELIABLE DIGITAL CURRENCY
EXCHANGES?
First of all, I recommend that you familiarize yourself with the LocalBitcoins
site. Here you will find people who are willing to meet with you and make an
exchange for cash or by bank transfer.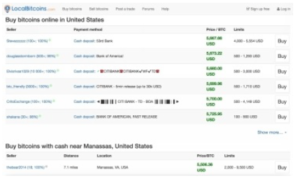 A reliable DCE should have a website a ratings and reviews section, support
chat, and the amounts of currency available for conversion. For example, you
can see that this DCE offers a particular amount of Bitcoin, Ether, and cash
dollars.
Another good characteristic of digital currency exchanges is the possibility to
reserve the price of a currency for a certain period.
As for the exchange fees, they range quite dramatically from 3% to 30%.
Average fees on a calm market are 7%. When the market tumbles or perks up,
the DCEs also raise fees.