Now that we've sorted through the features of different coins, we can move on
to learning about the most popular cryptocurrency exchanges.
You need to use the the exchange if you want to buy or sell cryptocurrency for
dollars, euros, or other conventional currency as well as exchange one
cryptocurrency for another.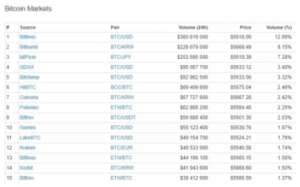 I urge you to work only with the most popular exchanges. You can be more
confident in their reliability, which means you will keep your money safe.
Poloniex is the first exchange worth paying attention to.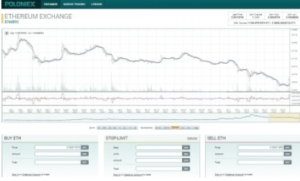 Poloniex is one of the largest American exchanges for Bitcoin trading.
According to the coinmarketcap.com aggregator service, it ranks second in
transactions turnover among all world cryptocurrency exchanges trading Bitcoin.
Despite this fact, Poloniex is among the exchanges that often malfunction (from
what I've seen). Some people suspect it may soon go bankrupt.
Let's move on to some practical tips about trading on exchanges.
It is impossible to deposit conventional money onto the Poloniex exchange, i.e.
dollars, euros, and so on. You can buy tokens to exchange on tether.to. These
tokens are practically not subject to change. Such stability makes me think that
people will prefer holding their cryptocurrency assets precisely in these tokens in
case of trouble. It would be a kind of safe haven.
Anyway, the easiest way to enter this exchange is to deposit cryptocurrency.
After you have registered on the exchange, you will have a very limited
functionality available consisting of the amount of money you can deposit and
withdraw from the exchange.
By the way, you will need to undergo verification. Verification is necessary to
limit the possibility of drug traffickers, arms dealers, or money launderers using
the exchange. Therefore, the people, who want to trade in = great volume are
invited to undergo verification. It looks like this.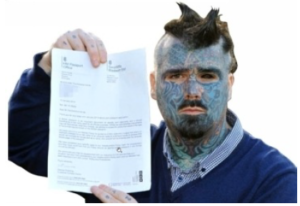 Verification takes place in several stages, depending on the degree of desired
anonymity. For example, four levels of verification will allow you to withdraw
about $400,000 per month. But there is one setback. It may take a few weeks for
your application to be reviewed considering the huge volume of users on the
exchange It will take another couple of weeks to undergo verification and
deposit money. Moreover, there is no guarantee your application will be
approved.
This exchange is a bit authoritarian for my taste. If its owners see problems with
cryptocurrency on their exchange, they simply prohibit withdrawing it. People
who own this currency have to bend over backwards to sell and withdraw it in
another cryptocurrency.
Here are some other most popular exchanges to date.

Kraken is a large European cryptocurrency exchange with a huge trade volume.
I consider Kraken to be the fastest and most user-friendly platform.
Bitfinex is a popular Hong Kong cryptocurrency exchange. It offers a few more
tools than other exchanges and has a more sophisticated design.
Bittrex differs from others as it is the so-called altcoin exchange. Virtually every
new coin or token is available here. You can even trade small-cap coins. Their
prices are usually "pumped up," which means they skyrocket and then plummet.
It is good for you if you are a trader. I regard this exchange as one of the safest.