Like Bitcoin, the price of Ether has also been through ups and downs.
Ethereum's crowdsale was at a price of 2,000 ETH to 1 BTC, and at the
time (July-Aug 2014), 1 BTC was worth about $500, making 1 ETH =
$0.25. At its peak in early 2018, the price of ETH almost touched $1,500.
So, to date, Ether has been a highly successful cryptocurrency in terms of
price.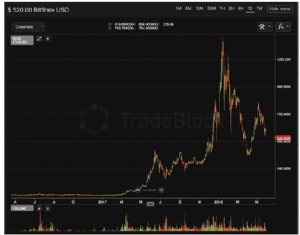 Compared to Bitcoin, Ethereum has an additional use case. Its token ETH
is often used in ICOs. A company that runs an ICO will create a smart
contract on Ethereum which will automatically create tokens and assign
them to Ethereum addresses who have sent Ether to a related smart
contract. This means you can run an automated ICO on Ethereum, as
long as investors pay in ETH or another token recorded on Ethereum.