Juventus provided an important conditional service to give up Spanish striker Alvaro Morata in the winter transfer market…
And according to what was confirmed by the Spanish newspaper, "as", on Thursday, coach Xavi Morata had been placed as the first choice in the squad of the Spanish veteran, to be an explicit striker in the region.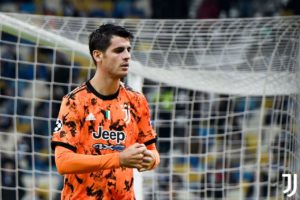 And rumors of Barcelona's interest in contracting with Spaniard Alvaro Morata dominated the social networking sites in recent newspapers and mentioned them.
The Catalan club wants to sign the strikerTo strengthen his attack at the request of new coach Xavi Hernandez, Barcelona continues with Juventus and Atletico Madrid to sign him.
Juventus' condition:
And he revealed: "Fabrizio Romano," the Sky Network correspondent, said that the old lady's club had expressed its initial approval for Morata's transfer and decided not to make the purchase condition from Atletico Madrid, but on the condition of contracting as a new striker. first! .
And the journalist said, via Twitter, that the old lady had finally decided not to pay 40 million euros in order to add the services of the Spanish player, but on the condition that Juventus sign a new striker first in the upcoming winter transfers. ..
Mention the site "Football Italia"
The 29-year-old Spaniard on loan to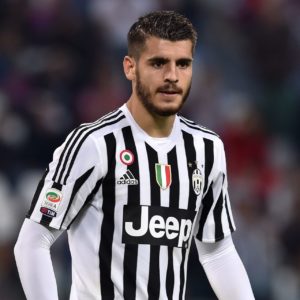 the old lady has agreed to the personal terms of the contract with the Spanish club.
On the other hand, there is still room to sign for Uruguay striker Edinson Cavani.
One of the most important namesThe one that the Italian club is seeking to sign in order to compensate Morata is the Argentine Mauro Icardi, the Paris Saint-Germain player, in addition to Pierre Emeric Aubameying, the Arsenal player.